Recent News
November 7, 2013
Synthesis Report on the Importance of Water to the US Economy released by the EPA
Below is a link to the Synthesis Report on the Importance of Water to the US Economy released by the EPA.  This report is intended to help raise awareness of water's importance to our national economic welfare and to summarize information that public and private decision-makers can use to better manage our water resources.  It highlights EPA's review of the literature and practice on the importance of water to the U.S. economy, identifies key data gaps, and describes the implication of the study's findings for future research.
http://water.epa.gov/action/importanceofwater/upload/Importance-of-Water-Synthesis-Report.pdf
Here is also a link to a blog on this issue written by Nancy Stoner, Acting Assistant Administrator for Water, U.S. Environmental Protection Agency http://blog.epa.gov/epaconnect/2013/11/importance-of-water/
October 22, 2013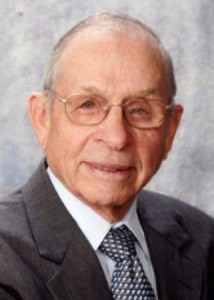 Senator Bob Kremer, beloved husband, father, grandfather and friend died Tuesday, October 15, 2013 at the age of 77.
Senator Bob Kremer served in the Nebraska Legislature from 1999-2007.  He chaired the Nebraska Legislature's Agriculture Committee and also served on the Natural Resources Committee helping pass major changes to Nebraska water law, including LB 962.  He was always willing to tackle the controversial issues in order to do what was best for Nebraska.
Since 2008, Senator Kremer has served on the Nebraska Water Resources Association Board of Directors and will be greatly missed.
Nebraska Water Resources Association
is a nonprofit alliance of state organizations and individuals dedicated to the appropriate management, conservation, and use of water and land resources on a statewide and national level. Founded in 1944, the NWRA furthers the development, reclamation, conservation and beneficial uses of Nebraska's water and land resources. Directed by a 24 member board of directors representing Nebraska's river basins, surface water and ground water irrigation, electric power, municipalities, industrial, professional, conservation, recreation and financial institutions, the NWRA provides a diverse but unified voice to government policy makers and the public on water issues.